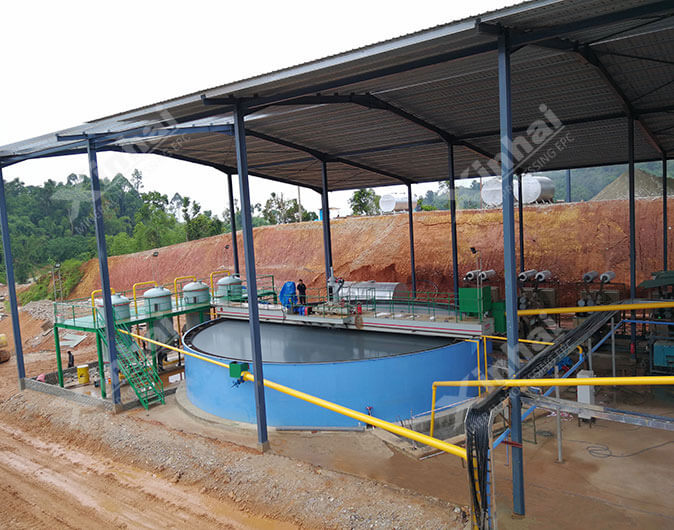 CASES
Malaysia 700t/d Gold Mineral Processing Plant
The Malaysia 700t/d gold mineral processing plant was a symbol of Chine-Malaysia cooperation in the mining industry under the policy of "The Belt and Road". The raw ore consisted of pyrite, quartz, calcite and mica, with gold being the valuable mineral. It had a gold grade of 4.70g/t, silver grade of 4.63g/t, iron grade of 20.10% and a sulfur grade of 20.55%.

Xinhai Solution
01
Two-stage closed-circuit grinding was adopted in the grinding state; groundproducts was screened by trash screen;
02
Undersize materials flowed to the thickener by gravity; thickener underflow was pumped to the leaching process;
03
Gold-bearing carbon was gained through leaching and absorption and sent to the original gold extraction plant;
04
Leaching tailings were dehydrated by filter press with water recycled and dry tailings stacked in the tailings pond. For civil engineering, steel structure was adopted for ore bins, platforms, foundations and water ponds as far as possible in order to achieve flexible assembly and removal on site, ease workload, shorten construction duration and cut costs.
Project Result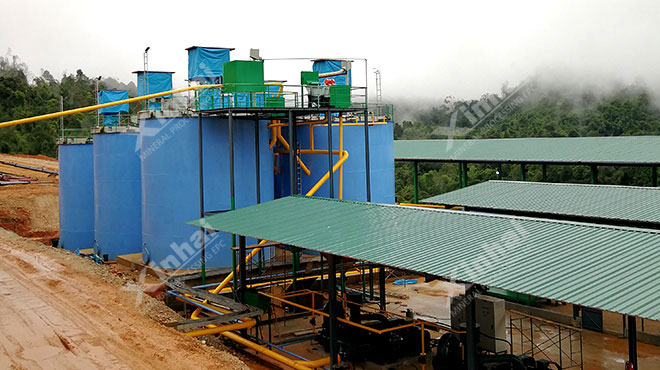 The project was put into operation in just 6 months. The actual capacity and recovery reached up to 700t/d and 95% respectively, 100t/d and 2 percentage points higher than the original targets. As a result, better economic benefits were achieved. After the completion of the project, Xinhai signed a strategic cooperation agreement with CNMC Goldmine Holdings Limited, leading in the mineral processing industry in Southeast Asia.
Project Site