CASES
Shandong 1,000t/d Gold Mineral Flotation Plant
The deposit was characterized by standard minerals. There were repeated different stages of mineralization featuring an extreme low grade of sulfide. The raw ore consisted of metallic minerals (silver-gold ore, gold ore, blende, galena and hematite) and gangue minerals (quartz, sericite, feldspar, calcite, chlorite, zircon and apatite). The major deficiency of the deposit was the existence of the 5-20cm thick fault which distributed along the main crack. The ore was in the form of dark grey and off-white slime.

Xinhai Solution
01
Crushing and classification: one-stage open-circuit crushing was adopted to gain a particle size of ≤160mm.
02
Grinding and classification: one-stage open-circuit self-grinding and one-stage closed-circuit grinding and classification were adopted to gain a particle size of -200 mesh (55%). An appropriate number of steel balls were put in the autogenous mill to increase the proportion of fine particles and enable half self-grinding. Hydrocyclone was adopted for classification, leading to high efficiency, simple structure, sound performance and small footprint.
03
Flotation: XCF-KYF joint unit featuring simple arrangement and low consumption was adopted; self-suction SF flotation cell was used for better flotation results.
04
Concentrates dewatering: gold concentrates were pumped to the original concentrates dewatering system, while tailings were transported to the original tailings pond and used for underground pit filling.
Project Result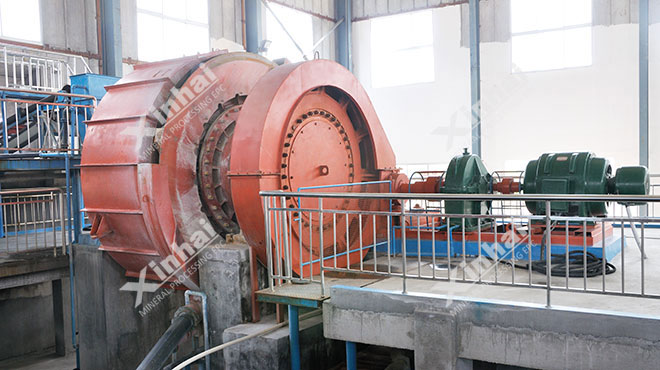 The raw ore had an Au grade of 1.76g/t, and gold concentrates (46g/t) were produced with a gold recovery of 92%. In addition, Xinhai adopted equipment with low power consumption, high efficiency, sound performance, advanced technology, simple operation and easy maintenance.
Project Site