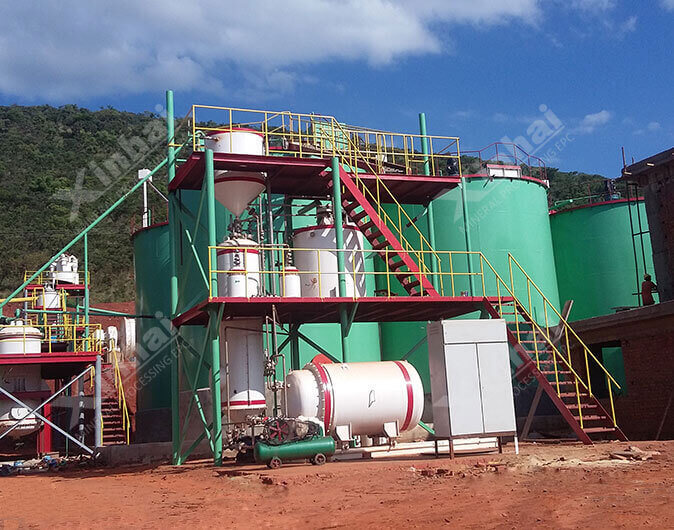 CASES
Zimbabwe 700t/d Gold Mineral Processing Plant
The Zimbabwe 700t/d gold mineral processing plant was an EPC+M+O project. The raw ore had a gold grade of up to 6g/t. Xinhai worked to ensure environmental protection and workplace safety, optimize plant layout, and shorten construction duration.

Xinhai Solution
01
One-stage grinding-two-stage closed-circuit grinding and classification-gravity concentration-cyanidation-desorption electrolysis-smelting-tailings dewatering
02
To avoid gold loss in the leaching process, gravity concentration was added to the grinding and classification circuit to recover particle gold.
03
The gold grade in raw ore was as high as 6g/t.
04
During the implementation of the project, Xinhai Mining took comprehensive planning, reasonable layout, environmental protection and safe production as important principles, strictly controls the construction cycle, and provides customers with high-quality mineral processing EPC+M+O.
Project Result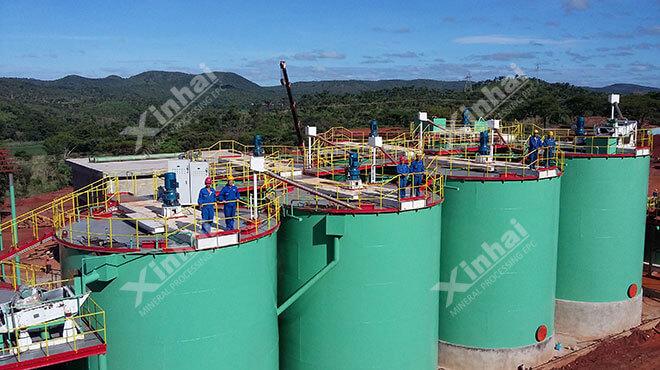 Xinhai provided meticulous design and construction and equipment installation and commissioning for workshops ranging from crushing, grinding, gravity concentration, leaching and absorption, press filtering, carbon regeneration and smelting. As a result, good technological and economic benefits were achieved.
Project Site